For now they've developed the graphic overlay of the keyboard specifically for Photoshop, but other overlays are in development. Programs like Corel Draw, Adobe Premiere, Adobe Illustrator, Final Cut, Lightroom and more are all going to get the Shortcut-S treatment.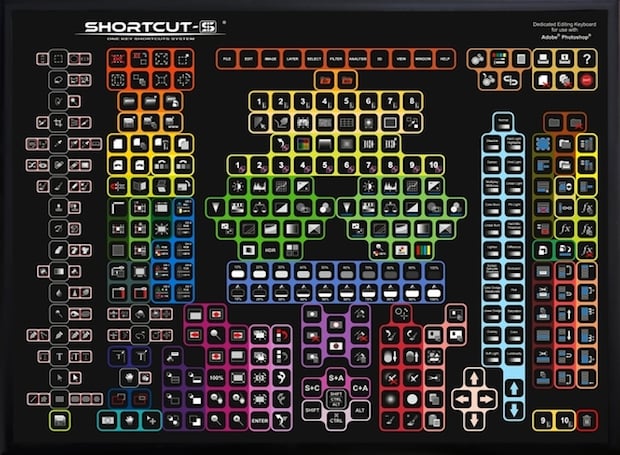 The main selling point of the Shortcut-S is its one-finger operation. Your hand can stay on the mouse at all times because — using the 299 pre-determined keys in combination with the 20 customizable ones — you can select any function you'd like in just one touch.
Shortcuts that were once four keys long are a button click away, making this a useful tool for advanced users who would like to speed up their workflow, as well as beginners who now may never have to memorize a shortcut again.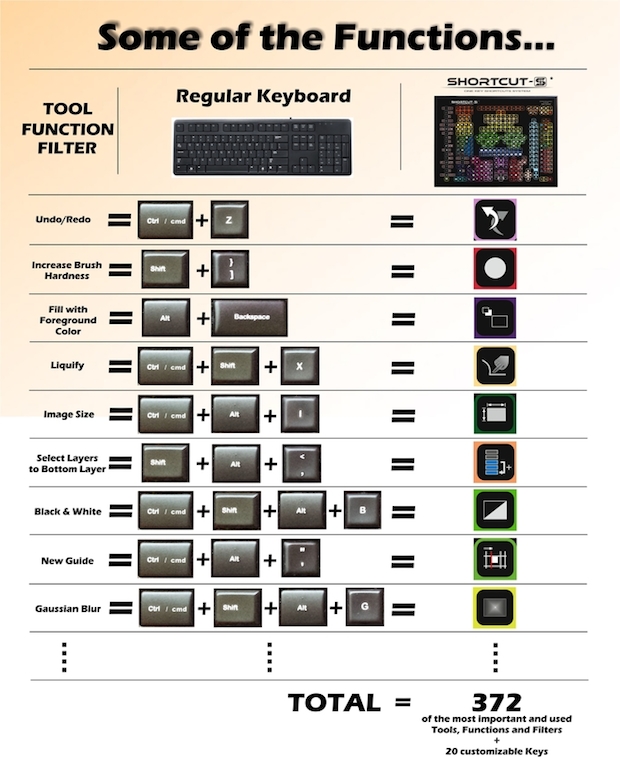 Share This: